O'Shaughnessy's is the perfect place to gather with your friends and family for any special event. Traditionally, a public house is the place to meet for any occasion, so book a table for ten or rent out the entire place for up to 180 guests. A second bar located in our dining section is the perfect spot for 20-70 people, so next time you are planning a birthday party or company outing let us take care of you!
Only reservations for parties greater than 10 people and private events are accepted. Please call 773.944.9896 or fill out the form below to place your party inquiry and your inquiry will be answered.

We are the perfect location for showers, rehearsal dinners, birthday parties, and small weddings. Contact us and we can help you plan your next event!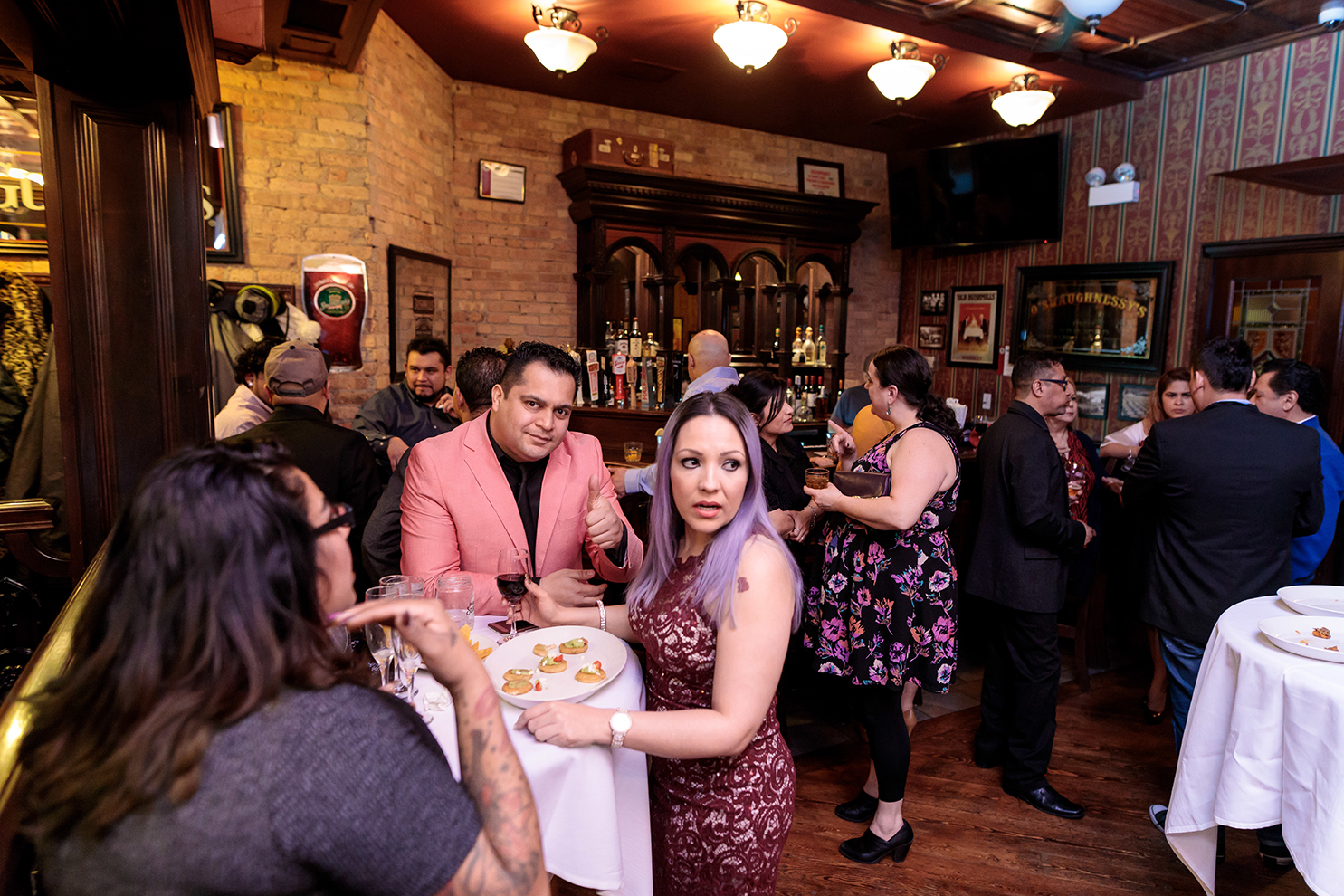 Back Bar
Our back bar is perfect for small groups and seats 20-25 people. Your guests can sit at the bar, enjoy the party standing up, or sit at the surrounding high-top tables in this unique area.
Fireplace
This cozy area seats up to 20 people and is perfect for groups who want to come watch a game or warm up by the fireplace.
Raised Area
This lovely and comfortable space has lower tables and holds up to 18 people comfortably. For your event you can leave the tables separate, or we can create a long banquet table for a more intimate experience.
Galley Dining
This comfortable area seats 12 people and is great for intimate family or small group gatherings. Enjoy our variety of Irish art and décor while sipping Guinness with your friends.
Additional Party Information
Thank you for thinking of us for your event. To reserve the entire back room, which includes the four areas featured above, we require a minimum of 60 people and for you to order from one of our catering packages. (Catering packages available upon request).
For reservations of less than 60 people, your party will be semi-private and we will accommodate based on the size of your group. This does not mean that we will sit other patrons in your designated space, but you may be adjacent to other customers.
We do not allow outside food, but big parties are permitted to bring their own cake or cupcakes only. We do ask that you bring your own utensils and party plates if you bring your own cake. Unfortunately we do not allow balloons as they can get caught in our ceiling fans.
We recommend to complete the party reservation form and someone will contact you to help organize your event. Thank you and we look forward to working with you!